What Makes CaraVita Home Care Different?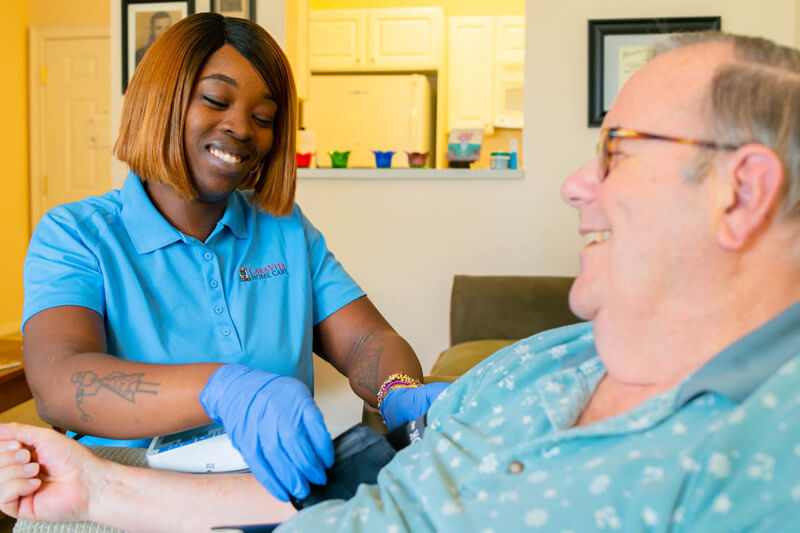 1.

Locally Owned and Operated

Most home care agencies are national franchises run by business people, not home care professionals. CaraVita Home Care, on the other hand, has been locally owned and operated since its inception. The company was designed by our founder Beth Cayce to fill in a gap she saw between the healthcare industry and families in assisting our community's seniors to age gracefully in place. She believed that by assembling a group of seasoned health and wellness experts, we could design programs that addressed factors that contribute to functional decline. We share this knowledge with our families' in-home caregivers and the community at large. The investment we place in the welfare of our clients is why we were chosen in 2014 as the GNFCC Health Care Champion, the 2013 Georgia Small Business Person of the Year by the Small Business Association, and a community site for Second Wind Dreams' Virtual Dementia Tour®.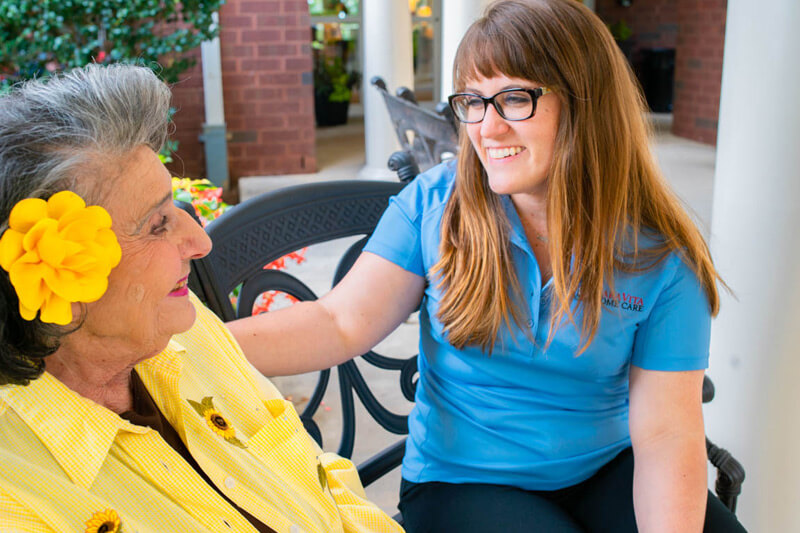 2.

Professional Staff

CaraVita was founded with a multidisciplinary team that creates for families their own access to a full rehabilitation team of professionals – including registered nurses, therapists, social workers, and caregivers. Our commitment is to be your partner in care. Our team provides a comprehensive review of care needs with the best approach to care, as well as ongoing support for your in-home caregiver and you as a family caregiver. Our management team has a combined 150 years of health care experience. Find out more about CaraVita's professional team.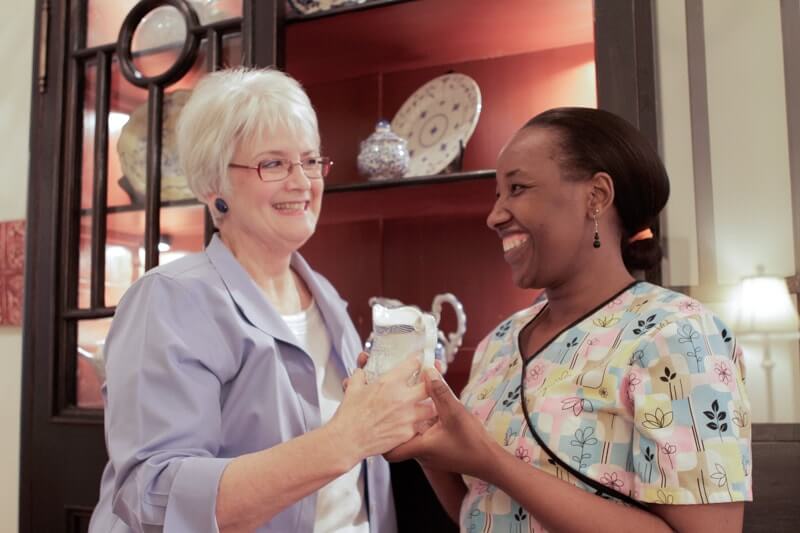 3.

Academy at CaraVita

When we were deciding where to have the CaraVita offices, we chose to make our home in a house – not an office building. We wanted this location to provide real-life experiences to our team that families like yours experience every day. We also created the Academy at CaraVita which allows us to professionally train our caregivers to become Certified Nursing Assistants (CNAs) and provide ongoing continuing education in a rapidly changing home care industry. In addition to preparing our team, the Academy at CaraVita also offers educational opportunities, like our Virtual Dementia Tour, for family caregivers and the greater Atlanta community. We strive to keep our staff and the local community up-to-date with current technology and education to best care for your family and help Metro Atlanta's seniors age gracefully in place. We offer training to Georgia State University and Lanier Technical College students, as well as local ombudsman, government and business leaders, and local senior living communities and hospital staff.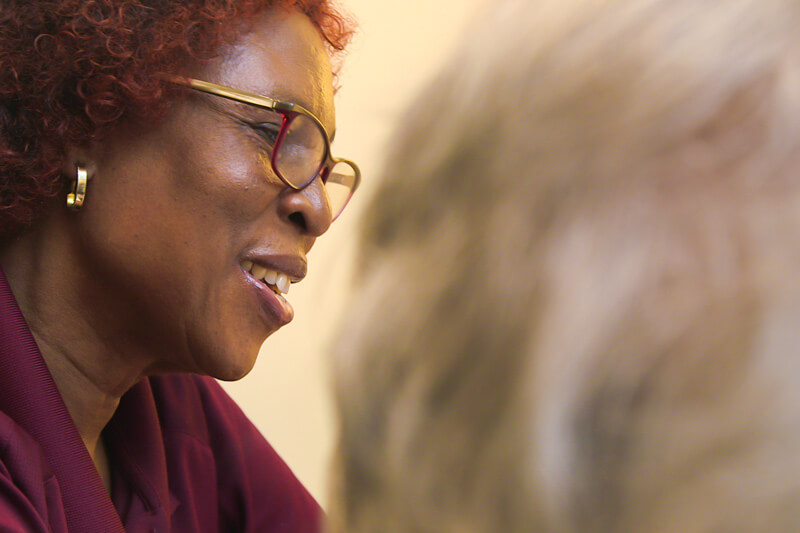 4.

Committed to Our Caregivers

When we hire our caregiving staff, we are looking for people who want to learn and develop their skills as the senior care landscape changes. We thoroughly screen for proper skill knowledge, and we also hire from the heart. At CaraVita, we wish to foster a culture of learning for our employees to develop new skills and approaches to care. We celebrate our caregivers regularly through a Caregiver of the Month and Caregiver of the Year award. We also offer events throughout the year to honor and appreciate their dedication and service to their clients and families. We truly believe our clients and staff are part of the CaraVita family and want to treat them with the same care and attention we would care for our own families…this is the CaraVita difference.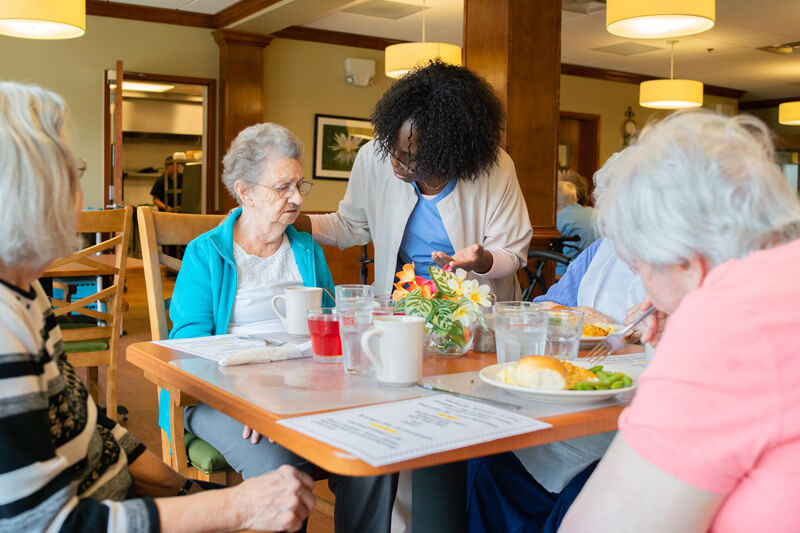 5.

Healthy Balance Programs

As seniors age, their vitality will decline. Since functional decline is the most significant predictor of mortality, even more so than disease in those over 80, our Care Plans can address all of the factors that contribute to functional decline and loss of independence. We can develop programs for cognitive function, mood and behavior, medication compliance, diet, flexibility, mobility, strength, energy conservation, and the use of home modification, adaptive aids, and technology.
CaraVita Home Care is friendly and treats you as an equal. I love the management and how they tell their staff everything and when we are going to visit.
Our Mission
CaraVita Home Care delivers in-home care services for senior citizens in Metro Atlanta with the same care and attention as if they were our own family members. We achieve Our Loving Care in Your Loving Home by:
Having our experienced health care team design individual care plans that embrace wellness, restorative function, cognitive engagement, and foster independence.
Empowering our in-home caregivers and families with education in the latest skills needed to provide physical assistance, dementia care, medication/health maintenance tasks and the use of specialized equipment/technology.
Continuing to meet the needs of the community by being locally owned and active within the community as a resource for referrals within the continuum of care, education, dementia awareness, and support.
Our Vision
To create the premier provider for home care in Roswell and Metro Atlanta, delivering innovative and custom-tailored care plans that enrich the lives of our senior citizens and their families by allowing them to age gracefully in place.
Our Quality Policy
"I have promises to fulfill."
We Care Through
Wellness
Exceeding Expectations
Communications
Attention to clients' interests and needs
Respect
Engagement
Community Involvement and Support
Our Mission Goes Further Than Our Walls
Fish Rewards Spotlight
Listen to Beth Cayce talk about the Caregiving Process