Our Caregivers Make Up Our Foundation
Passionately Committed to Your Family
CaraVita Home Care's caregivers are the first line of service for our business. We pride ourselves in only hiring the most qualified and experienced in the industry. Our team of caregivers is all fully insured for worker's compensation, liability, and criminal insurance. We believe in ongoing education for our caregiving team as well as providing guest lecturers including the area ombudsman, home health and hospice nurses, among others.
Award-Winning Care Begins
with Award-Winning Caregivers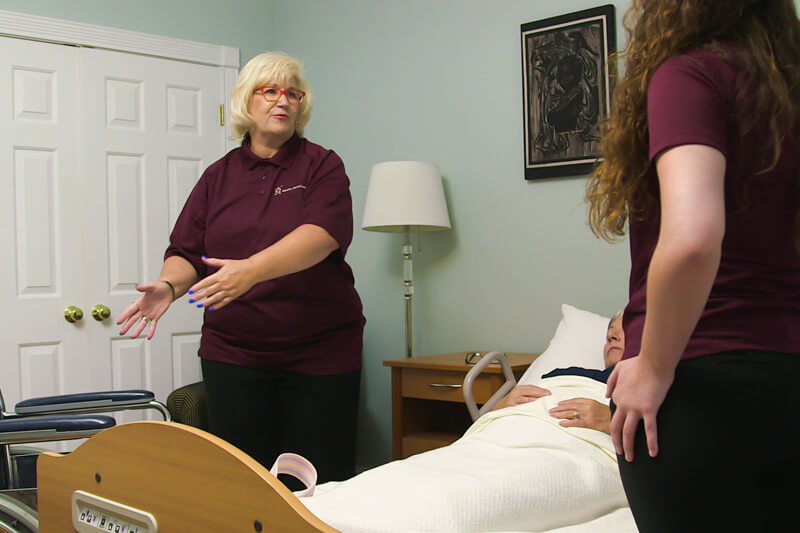 1.

The Interview Process

Only those caregivers most qualified to serve the community are hired. We welcome those unique and talented individuals to the CaraVita family.
An Application Review
A Pre-Hire Qualification Interview
Registry Review/Competency Exam
Skill Check and Review
Criminal Background Check and MVA (if driving)
A Problem-Solving Interview
Detailed References Check
CPR/First Aid Certification
TB Testing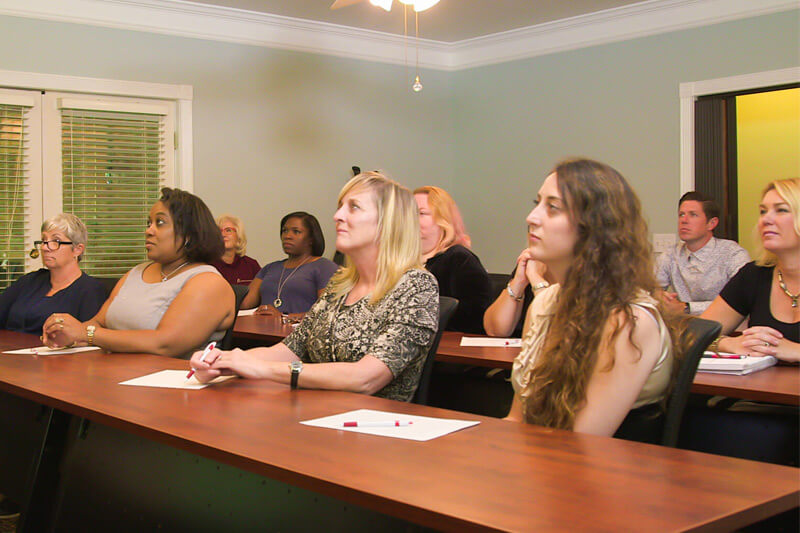 2.

Orientation

Our orientation class guarantees hands-on training and reviews the following topics and procedures:
Philosophy of Care
Review of Policy and Procedures
Employee Handbook and Safety
Blood Borne Pathogens
Change of Condition Reporting
Standards of Operations
Customer Service
Family and In–Home Expectations
Senior Living Community Expectations
The Art of Dementia Care
Emergency Procedure Protocol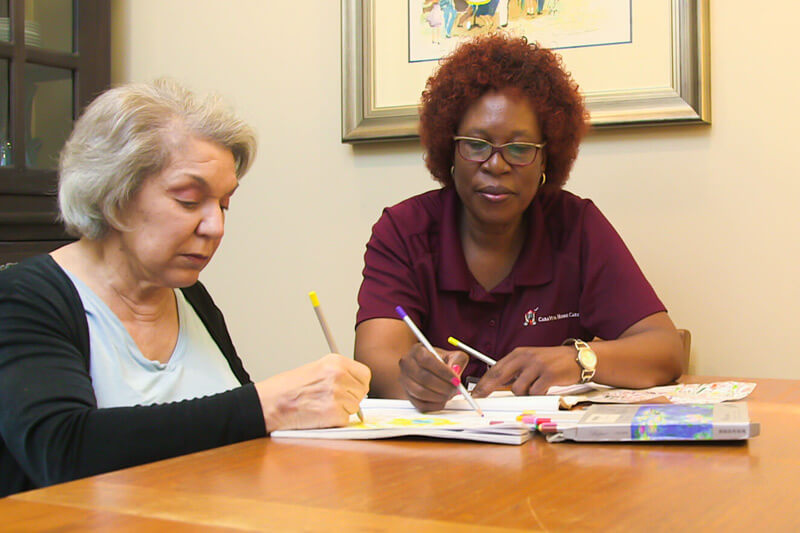 3.

Continuing Education

We believe that it's important to always be improving our skillsets. CaraVita regularly offers hands on training and seminars on the following:
End of Life Care
Medication Management
Proxy Care
Diabetic Care
How to Understand Families
Restorative Exercises and Transfers
Hoyer Lift & Other Adaptive Device Training
Parkinson's Care
Cardiopulmonary Resuscitation and First Aid
Virtual Dementia Tour®
Social Engagement Activities
Dementia Classes – Caregivers must complete 8 hours of Dementia Care training and pass exam to receive Dementia Specialist certification.

Dementia I

Four hour class that includes: Virtual Dementia Tour, The Human Brain and Dementia, stages and abilities.

Dementia II

Four hour class that reviews: communication, prompts and cues, behaviors, the grief cycle, and Life Story.

Dementia III

Three hour class that reviews: case scenarios, meaningful engagement, behavior problem solving, reliable daily rhythm, and ethical challenges. Also includes an in-depth case study.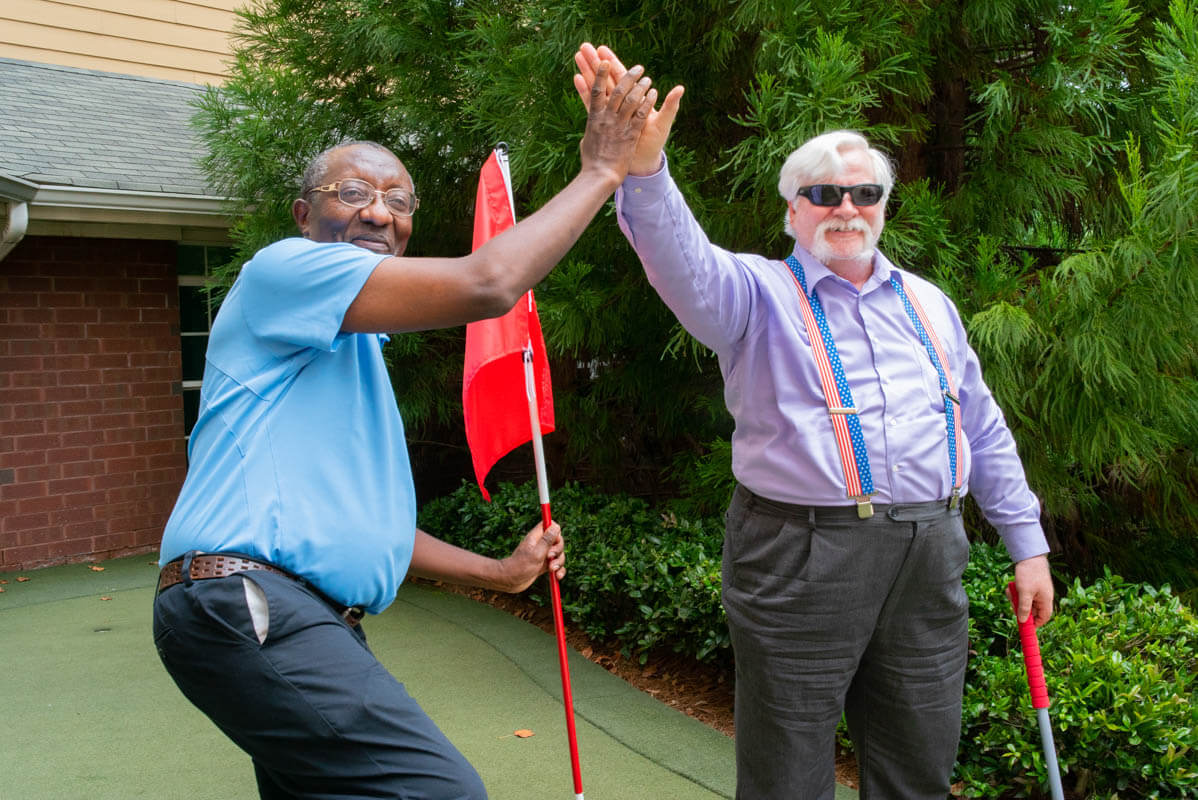 4.

Diverse Skills and Background

Our caregivers are trained to accommodate an extensive set of needs. Some of our employees are multi-lingual, trained to provide specialized services, lead memory care activities, or available to lead social groups.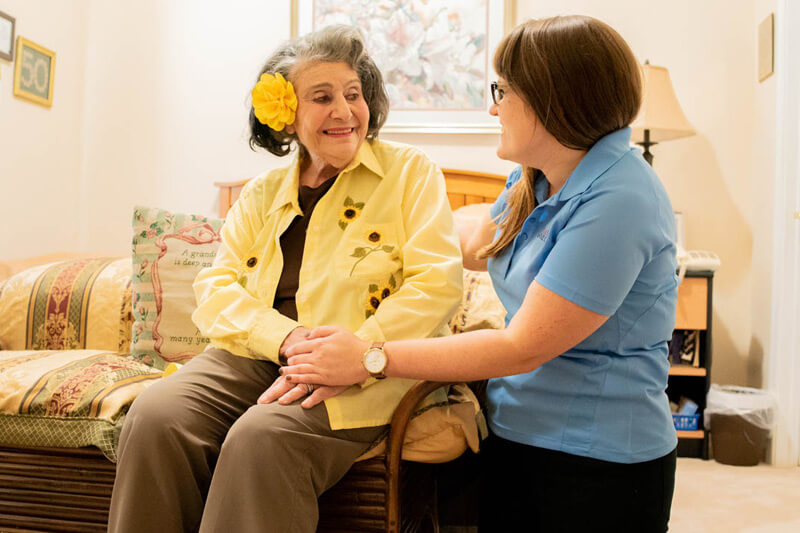 5.

Regular Customer Satisfaction Surveys

We invest in outside surveyors to conduct regular interviews with clients and families to see if we are continuing to meet family expectations. Our caregivers rank in the top 10% for professionalism, work ethic, skill level, and compassion for the past three years as reported by Home Care Pulse.