CaraVita Embraces the Community through COVID Vaccinations
By: Beth Cayce
It takes a community effort to make the COVID-19 vaccination successful. When the federal government initiated the senior vaccination roll out, nursing homes and assisted living communities were the only consideration. Seniors living at home care settings were excluded.
CaraVita Home Care
saw the gap as an opportunity to meet the vaccination needs of seniors in Georgia.
Beth Cayce, CEO of CaraVita states "We knew through our regular Department of Public health updates that the holidays and January would be rough months with rising infection rates. As a company, we were determined to put our clients and caregivers at ease knowing they could access the vaccine as soon as possible.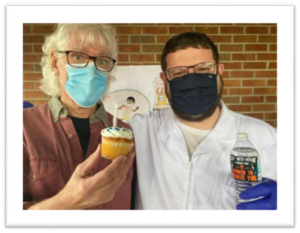 As a result, we reached out to a private pharmacy provider – Physician's Pharmacy – that was as eager as we were to get shots into the arms of seniors. We began the planning stages of vaccination for the first community event at our office headquarters in Roswell with our health care staff and pharmacists.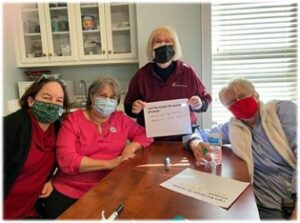 The community asked for help and we responded. So far, through CaraVita's efforts, we have organized 6 successful clinics. Two of those clinics were held at the CaraVita's office in Roswell. This effort brought in members of the Roswell Rotary Club, CaraVita clients and employees. One clinic was at the Roswell United Methodist Church where 143 seniors were vaccinated. The other three clinics were at Woodland Ridge, a non-for-profit senior living community in Smyrna that had delays from CVS so elected to use Physician Pharmacy.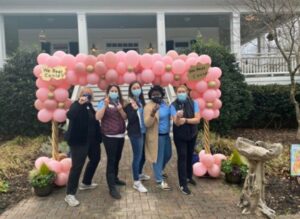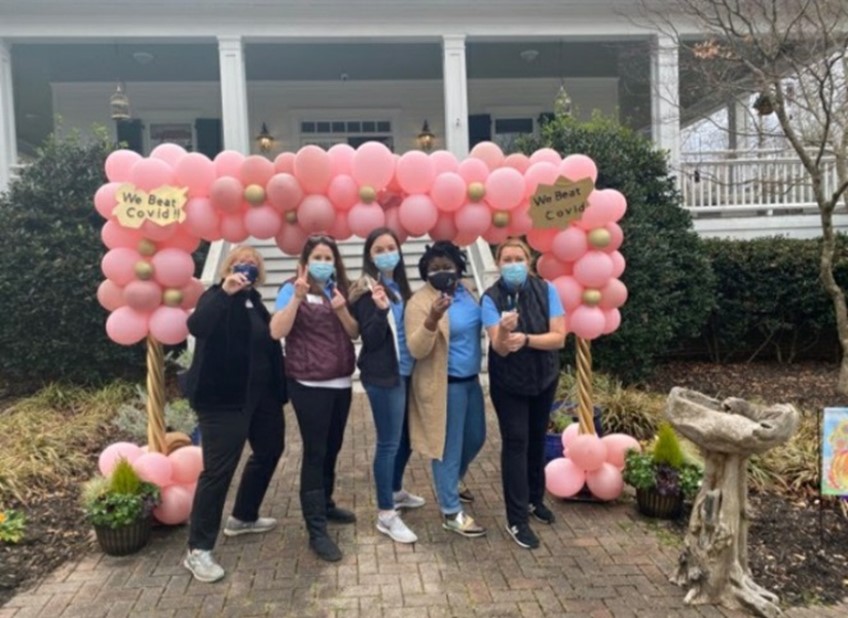 The clinic events accommodated for individuals with dementia or physical challenges to attend. Families were entertained with live outdoor music while vaccinated clients were observed for side effects in our office or in their cars. So far, 850 people have been vaccinated overall.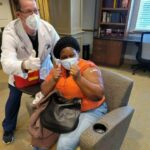 CaraVita as a company is passionate about caring for families. We have been locally owned and operated since 1999. With over 200 employees, the company provides care on an average of 100 clients a month to Metro Atlanta families. We are more committed than ever, especially now where we seek to reunite families, increase our community vaccination numbers, and continue with safe infection practices. We felt the excitement at these clinics and were touched by their joy in receiving the vaccine. The smiles on faces due to the vaccination has been priceless. Our action speaks to making a difference through vaccinations to saving lives. We got overwhelming responses of gratitude because of our vaccination efforts. We have been overwhelmed with letters, emails, and additional invitations for the vaccination. The next article on Positive Conversations on COVID-19 sheds light on profound stories about COVID impact.
For more information about senior caregiving, contact us at our office at:
648 Mimosa Boulevard, Roswell, Georgia 30075
Check out our website at www.caravitahomecare.com
If you or an aging loved-one is considering Homecare Services in Roswell GA please contact the caring staff at CaraVita Home Care today. (770) 643-1712